Become a Super Spacer: Maximizing Space in Your Studio Apartment
back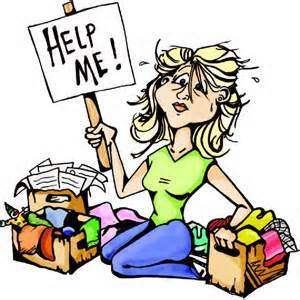 For many of us the thought of living in a studio apartment, the approximate equivalent of 400 sq ft of space is simply ridiculous! Impossible! Out of the question! For others, including myself, it is simply home. Here are a few tips to maximize space in your small apartment:
Say Sayonara
I wouldn't be a professional organizer if I didn't say the easiest way to maximize space in your small apartment is to get rid of stuff before you move it in! Take the opportunity to ask yourself: Do I love this? Do I use this? Do I need this? If the answer is no then let it go.
Store, Sit, Sleep
Maximizing space in a studio apartment means proportionate furniture and furniture that serves a dual purpose. To accomplish this consider a twin bed with lots of space for storage underneath.For extra seating opt for a comfortable futon or small sleeper sofa instead of chairs as they provide a sleeping option for your guests. For dining, consider a table that has collapsible wings to easily convert a four top to a two top when guests are not present. Have a fireplace that cannot be used? Add some fun pillows to the hearth and you have a comfortable sitting bench.
Bins! Bins! Bins!
Plastic storage bins instantly increase space and makes organizing a cinch. When shopping for bins consider the space where you plan on using them. Purchase matching bins to allow for simple stacking and easy access. Remember to label them! Bins are also a great solution for maximizing space in your closet. Rotate seasonal clothes and consider shoe racks or storage cubes to manage your shoe collection.
Hang time
But what about my bike and my kayak and my snowboard and my climbing gear...the list goes on. Think about looking up. Ceilings, walls, and hallways are a great place to hang your gear as long as you have the appropriate equipment. Hooks are also a great space saver. Hang some by the front door for coats, keys and bags. They are also a great way to hang pots and pans and utensils in the kitchen, jewelry in the bathroom and crafts supplies in your office space.
Top Shelf
Lastly, maximize wall space by going floor to ceiling with stand alones or built-ins. Book shelves are great but so are free hanging shelves that can be easily hung behind couches, over desks, over toilets in the bathroom, and any wall space in the kitchen.
Ultimately, home, whether big or small, is where your heart is, but home also needs to be a stress-free and clutter-free environment. A studio apartment combines many of our daily routines into one room so maximizing space is essential to creating harmony and happiness while catering to the demands of the everyday. Combine these tips and your own creative style and you'll be well on your way to living large!
Organization IN-Sight
CONTAIN YOURSELF! Shopping for containers is one thing that we have discovered to burdensome for some and tons of fun for others. This is because getting the "right" containers for your project is not always easy? We see quite the assortment of (unused) organizing products in every home we work in--bins, trays, boxes, shelves, cubes--you name it!
As highly-trained professionals, we do not buy containers at the beginning of the job, and you should not either. Wait until you have
sorted all the stuff
determined which items will be kept
chosen the "homes" for items
Then, with all this information, you can choose the RIGHT containers for your needs. Take measurements of your spaces and how much stuff will be in each container. Those measurements need to go to the store with you. If you haven't completed the 3 steps above, then Contain Yourself and don't buy those cute containers yet. Items we don't use are a waste of money!