Meet Your Liberator: Mandy Pinkston
back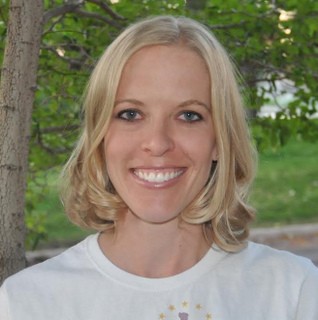 Mandy Pinkston is the co-owner of Major Organizers and has been with the company since 2009. She and her husband, Willie, have two young children - Johnna, almost 3 years, and Walker, 4 months.
How did you get started organizing?
I've always loved creating order and systems that make life work great and make things look nice. I got my degree in graphic design, but worked in sales for a number of years. I was organizing even then - I would help my team of salespeople create organized systems and their production numbers would go up! I also read a lot of books about organizing because I love gathering little insights and additional tips and tricks. One book that really helped me personally when struggling with high expectations is called "Be Happy Without Being Perfect". It has so many good reminders how perfectionism can actually be detrimental.
What is your favorite thing about organizing?  
I love re-purposing things! Baskets, bins, boxes…I love using what clients have (and what I have) and transitioning it into something new. 
Speaking of transitions, what types of changes have you made to your own organizing systems, now that you have young children?
When our first child was born, we transformed our guest room into a nursery. We had to find homes for the items we were storing in the guest room closet, such as overflow pantry items and camping gear. When our second child was born, our home office became a bedroom and the office was incorporated into our living room space.
An ongoing challenge (which I enjoy, by the way!) has been making room for the children's things. We have a small home, so we created a system for storing a small selection of current toys and books in cabinets and drawers in the living room. This makes it possible to turn the space back into an "adults" room once the kids are in bed. When the kids get new items, something has to go, because everything must fit in that space.
What is your favorite organizing tip that you learned from a client?
In my first year as a professional organizer, I was working with a client who had all her shirts "filed." I loved it so much because I could easily see every shirt. I went home and redid all my drawers and was happy to find I could even fit more clothes in my drawers. I now fold and store my shirts, shorts, and pants like that!
What is your favorite Halloween candy?
Reese's Peanut Butter Cups! 
What's your favorite "guilty pleasure" to relax?
A cup of ice cream while sitting in bed!

What do you like to do when you aren't organizing? 
I like to be outside and enjoy gardening - I have flower and vegetable gardens, and I love to cook.